:ACT 3 was Arts Assembly's third annual fundraiser, our primary fundraiser to support our programming. Without an operating budget, Arts Assembly in its short time has put on over 19 projects ranging from workshops, talks, publications, exhibitions, to reading and discussion groups. Arts Assembly's programming prioritizes the voices of women identified folk, artistic research, and projects involving community, so we thank you for your support to continue our programming!! ♥ Curated by Erica Holt and Adrienne LaBelle for sound and Julianne Chapple for movement. Performing this year are Katie Lowen, Kate Franklin with Modus Operandi, Lexi Vajda with Maxine Chadburn, Christoph Von Riedemann and Stéphanie Cyr, Maneater, DJ Sofia Catalin, Megamall, Sylvia Wrath and DJ Jess Leigh! With special membership editions by Ramchild and MDW Designs.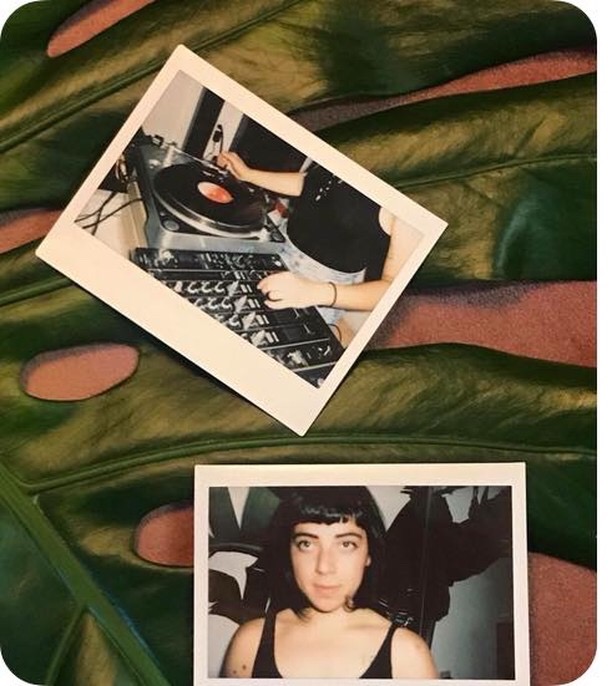 Buenos Aires born Vancouver based DJ Sofia Catalina has been turning heads with her take on underground Latix culture as she plays with sound textures from all over Latin America and beyond.
Born in Lethbridge, Alberta, Katie retired as a national level gymnast before moving to Vancouver to pursue a university basketball career. Katie played four years on the Simon Fraser University women's basketball team and competed in the NCAA division II. After earning a Bachelor of Business Administration (Finance), she joined Modus Operandi under the direction of Tiffany Tregarthen, David Raymond and Kate Franklin. Within the Vancouver community, Katie has had the pleasure of working with Shay Kuebler (Radical System Art), Serge Bennathan (Les Production Figlio), Justine A. Chambers, and Deanna Peters. In collaboration with two other colleagues, Katie co-founded the alternative performance space Boombox in 2016, where she has created and performed her own choreographic work and continues to co-direct with Diego Romero. Boombox has hosted the research and creation of over twenty multi-generational artists in a variety of presentational formats. In 2017, Boombox was commissioned for the biennial Dance in Vancouver Festival and presented Blue Crush, a duet co-created and performed with Zahra Shahab.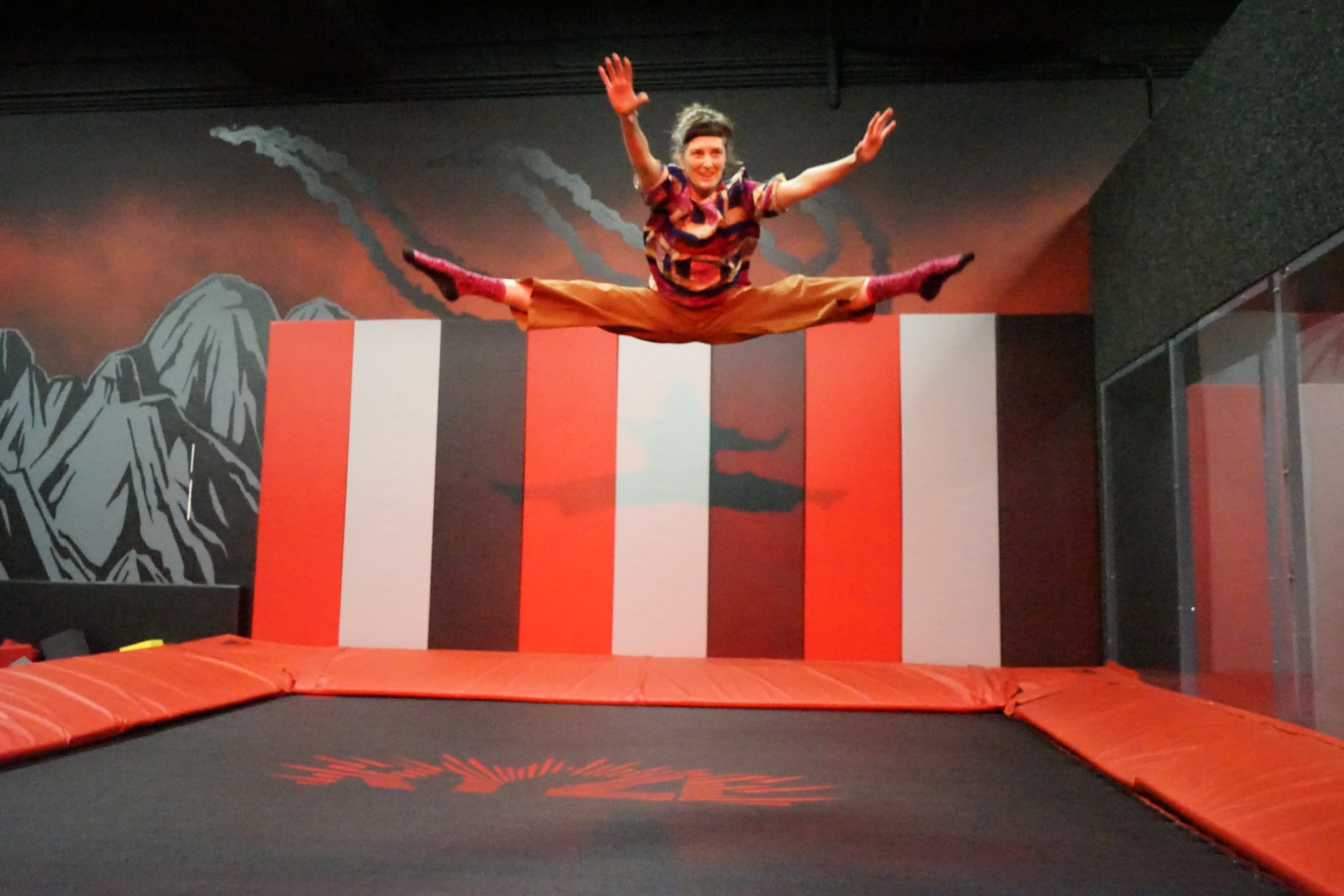 Kate Franklin with Modus Operandi
Kate Franklin spent the first decade of her career in Toronto. Now living in Vancouver, she is Associate Director of Modus Operandi. She has worked with Tara Cheyenne Performance, Justine A. Chambers, Meredith Kalaman, Jamie Robinson, Shauna Elton, Fight With a Stick Performance and Idan Cohen. She returns to Toronto as much as possible to continue her work with Valerie Calam/Company Vice Versa. Kate's own choreography has been shown most recently at Boombox and Accelerate 2.0.
Lexi Vajda Maxine Chadburn, Christoph von Riedemann, and Stéphanie Cyr
Maxine Chadburn is a performance artist based on the unseeded territory of the Coast Salish peoples. She has worked with various independent choreographers and companies touring nationally and internationally. Maxine has focused her studies on Contemporary dance, contact improvisation, improvisation, Meisner's Technique and Fitzmaurice Voicework. For her work in feature film, she's received nominations for Best Lead Performance by a Female in a Motion Picture and Best Emerging Performer presented by the Leos and UBCP/ACTRA Awards.
Christoph von Riedemann was born and raised in New Westminster on the unceded Central Coast Salish territory of the Qay'qayt and Musqueam First Nations. He grew up dancing at Arts Umbrella under the instruction and mentorship of Artemis Gordon, Lynn Sheppard, Marquita Lester, Emily Molnar, Justine Chambers and Lina Fitzner. After graduating from the school's graduate program he joined Ballet BC where he danced for 4 years. He was lucky enough to work with many incredible artists: Crystal Pite, Sharon Eyal, Johan Inger, Company 605, and many others. Since leaving the company he has been in Vancouver working with Karissa Barry, Rachel Meyer, Jenifer Mascall and Lexi Vajda. He is fascinated by human connection, sensitivity, strength and potential; Christoph chooses dancing to remind himself what they are made of.
Stéphanie Cyr is an independent dance artist. She has had the pleasure of researching, working and performing with imPerfect Dancers Company (Italy), Andrea Peña & Artists (Montréal), Lesley Telford | Inverso, TWObigsteps collective, David Harvey, Serge Bennathan, Rachel Meyer, Christoph Von Riedemann, Action at a Distance and Wen Wei Dance, among others. She is an Arts Umbrella graduate and has also pursued further training and performance opportunities with Springboard Danse Montréal, the Creative Gesture at The Banff Centre and PReP (Performance Research Program) led by Lesley Telford.
Lexi Vajda is an independent dance artist who has the privilege of living and working on the unceded territories of the Sḵwx̱wú7mesh, Musqueam and Tsleil-Waututh Nations. Lexi's interest in movement, imagination and sensation culminates in a practice of making performances, installations and film as well as interpreting the works of other artists. Her work investigates expanded notions of dance, peripheral spaces for choreography, improvisational score making, as well as collaborative, anti-oppressive, and intersectional approaches to performance and pedagogy.
Megamall is a new project by Alie Lynch, DJ On, and Nir Av-Gay. They have played in a lot of other bands over the years (including Supermoon, Maneater, TV Ugly, Fuzzy P, and Dumb), but never all together as a trio. They like it! Other trios they like include: the ladies in The First Wives Club and when you combine 3 types of chips in one bowl.
Maneater is Vancouver's premier Nelly Furtado inspired synth-pop rock band. they use heavy guitars, sweet melodies, and pop hooks to create jams that are sad but also dancey.
Julianne Chapple's performance, video and installation work has been presented extensively in Canada, as well as Italy, Ireland, Germany, the USA and the UK. Most recently, she was awarded the 2017 Iris Garland Emerging Choreographer Award and was artist in residence at Echo Echo Studios in Northern Ireland. Julie is a member of media art collective the Work Group, is artistic director of newly formed dance company Future Leisure, and sits on the board of directors for CADA-West.
Membership Limited Editions By:
Meghan Weeks was born in Grande Prairie, Alberta, her family reserve is Sucker Creek First Nations, she is currently residing in Vancouver. Meghan is an interdisciplinary artist working in silver, copper and wood. She has a Diploma in Interactive Digital Design from Grande Prairie Regional College and a Bachelor's Degree in Media Arts from Emily Carr University. After her time at Emily Carr, she stumbled into the trades and became a cabinet maker; which lead her back to Emily Carr University as a Studio Technician. By night she runs a small jewelry business called MDW Jewelry, specializing in hand made sterling silver adornments inspired by sacred medicine and stories of her Cree heritage. By day she facilitates first year University students with woodworking, mold making, and different forms of digital output.
Ramchild is an artist living, working, and creating as a settler on the unceded land belonging to the Musqueam, Skxwú7mesh, and Tsleil-Waututh peoples. Though ceramic, Ramchild investigates and captures the fragile, dynamic, and rigid nature of the body as a site of oppression, memory, mystery, process, and liberation. Using sculpture and installation, their work seeks to expand understanding of, and make visible, the surreal, metaphorical, and embodied experiences of identifying self, trauma, queerness, otherness, oddness, and magic. They explore choices, interactions, and detachment through opportunities and prompts to re-engage with relinquished or unobserved objects, moments, feelings, and thoughts.